"FLY HIGHER TOGETHER" slogan for FQM's Team Building 2018 event - "Go to the countryside", brought all FQM staff together for a memorable weekend.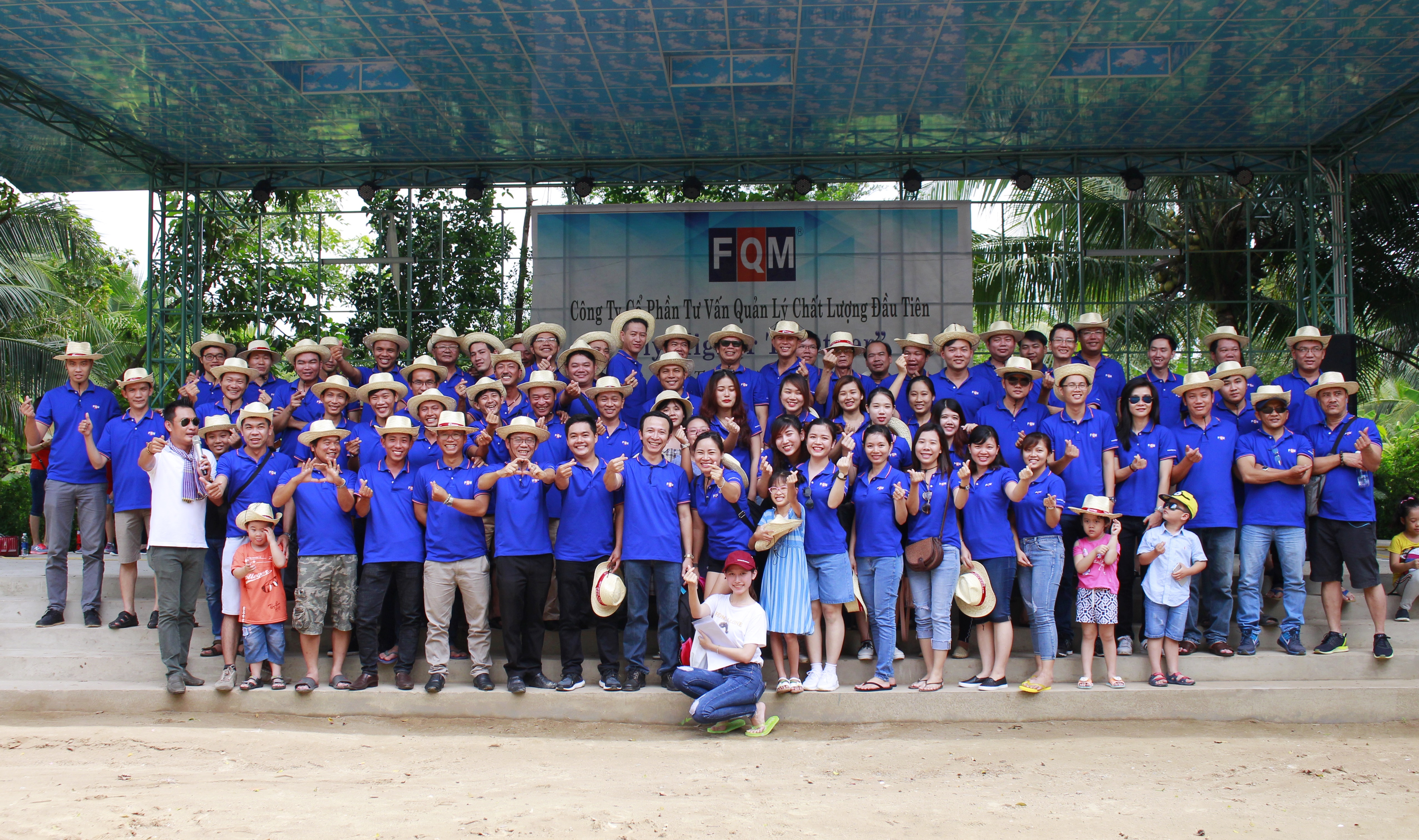 All staff members en route to the venue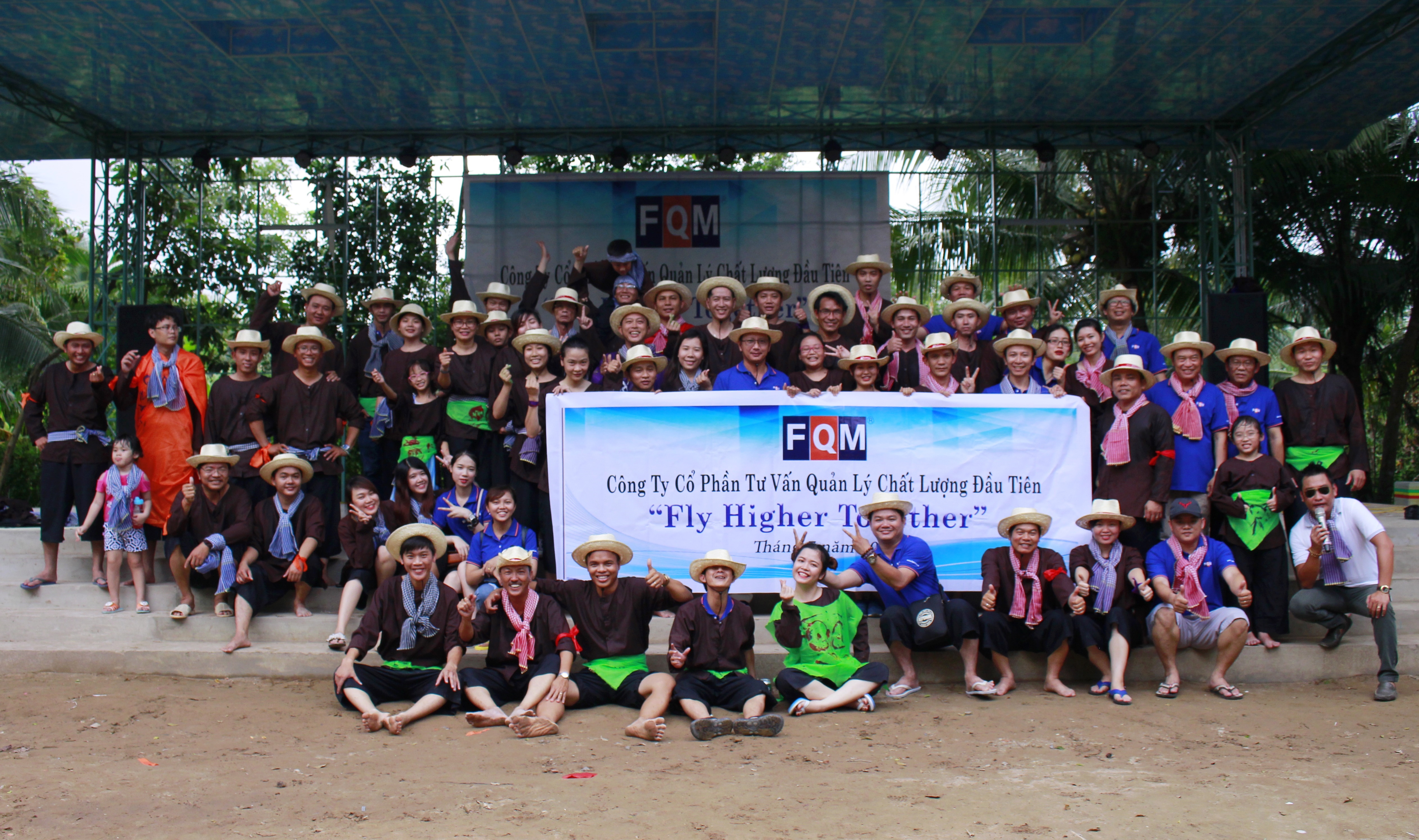 Staff wearing costumes (áo bà ba) like people from the countryside
The games consists of 4 teams:
1. "Chicken Bay" team:
2. "Ngong lon xao me" team: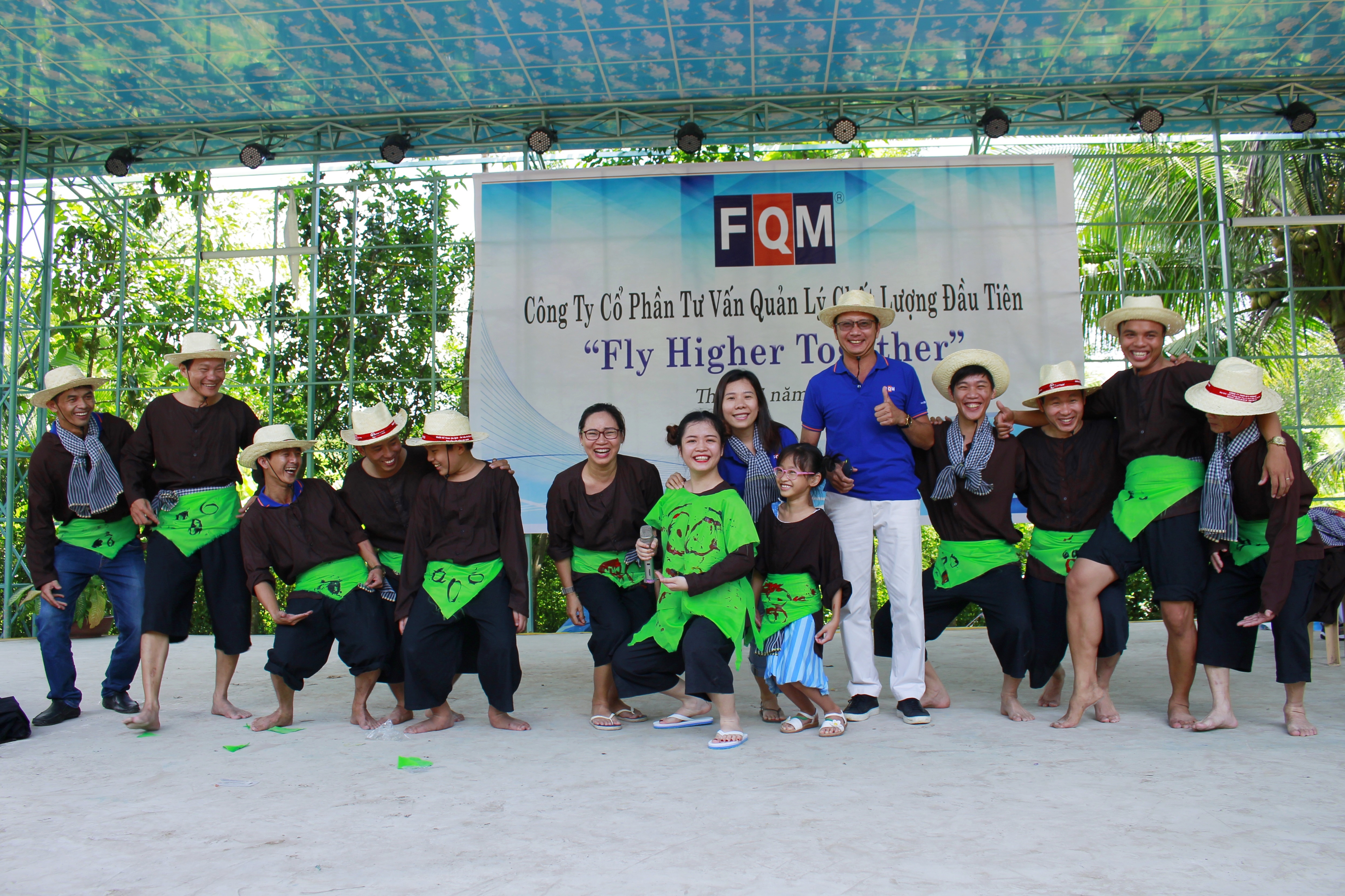 3. "Me thien ha" team: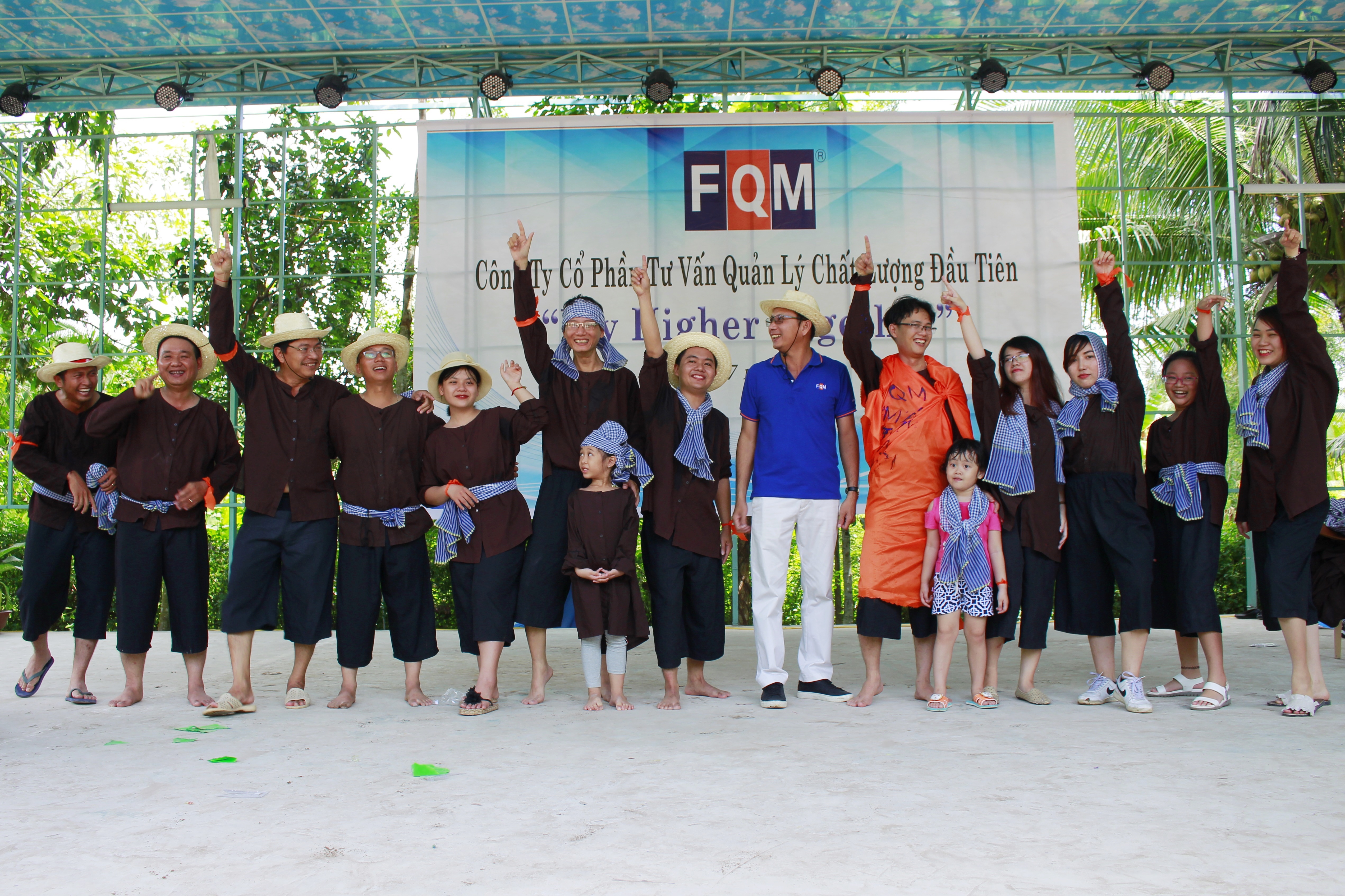 4. "Mam bo hoc" team: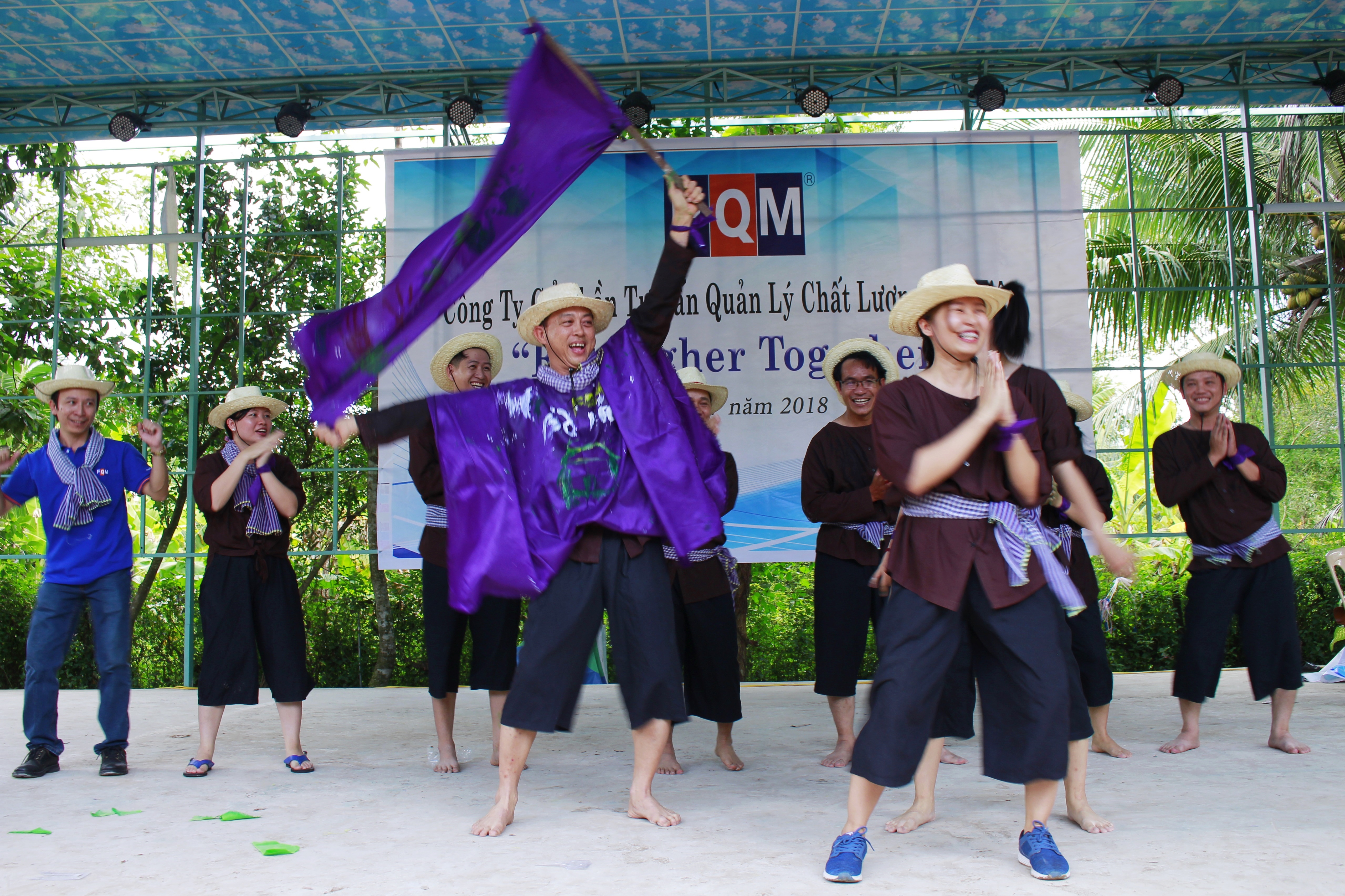 All projects & departments were represented; they became ONE with the spirit of solidarity to support each other in all activities; especially in the "VENUS - JUPITER - MERCURY - MARS - SATURN" games.
Thank you all for making the team building meaningful & to the BOD for organising the weekend.